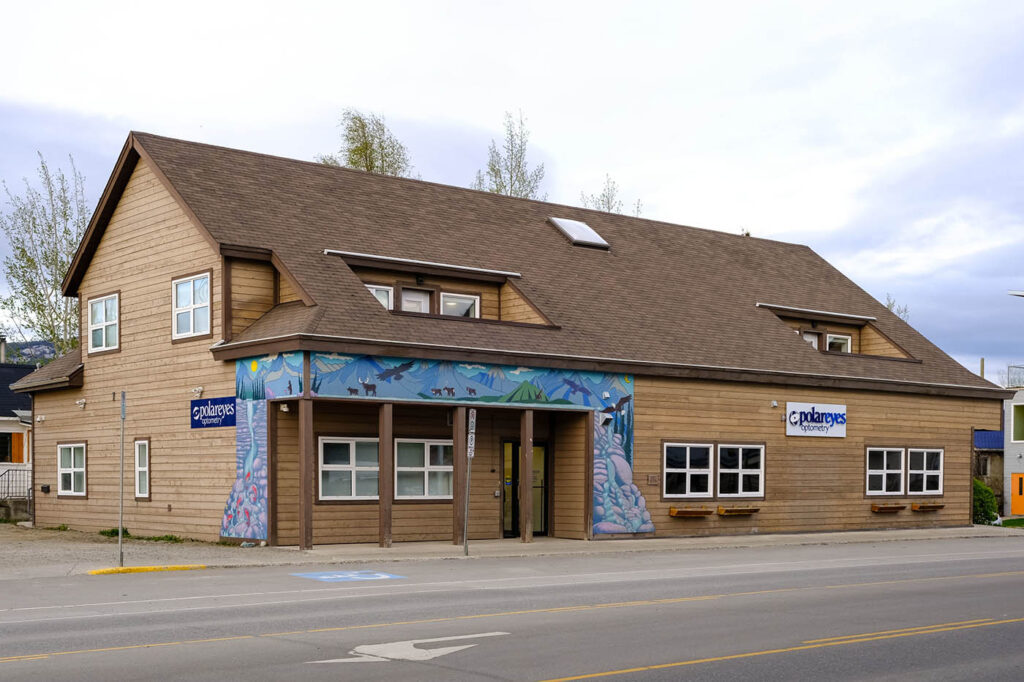 We have moved to our new location:
4071 – 4th Avenue
---
Public Health protocols remain in place. We ask that only those with appointments (and caregivers if necessary) come into the office. If you are in need of new glasses, please schedule an appointment.
Mask use within the office is mandatory.
Please DO NOT come to the office if you have ANY symptoms of illness (not just COVID-19). These include any flu-like symptoms, fever/chills, cough or difficulty breathing.
---
Current office hours:
Monday – Friday 8 a.m. – 5 p.m.
The office will be closed on Monday, May 23 for the Victoria Day Holiday. We will re-open on Tuesday, May 24, 2022 at 8:00 a.m.
Since 2007, Polar Eyes Optometry has provided primary eye care services to clients from Whitehorse and Yukon, Alaska, and Northern BC. Whether you require routine vision correction or medical management of any ocular condition, our goal is to provide comprehensive care to allow you to make informed eye-health decisions.
Call 867-633-3377 for any inquiries or
info@polareyesoptometry.ca
After-hours emergency care can be arranged
through the Whitehorse General Hospital or our office.
Our Brands of Eyewear