Products
We offer a wide range of product lines at Polar Eyes Optometry.
From frames to lenses, to contacts, we have your vision needs covered.
Frames
Based on your facial characteristics and style preference, we will ensure that your frame is compatible with your prescription and visual needs. We have complete lines of children's and adult frames to choose from and Polar Optometry is an authorized distributor of many lines of frames.
Specialty Frame or Lens Products
This includes safety frames or lenses, swimming goggles or masks, occupational loupes (for dentists or jewelers), or other products for your recreational or vocational needs. Regardless of the requirement, simply ask and our team will do their best to find the product for you or point you in the right direction to find what you need.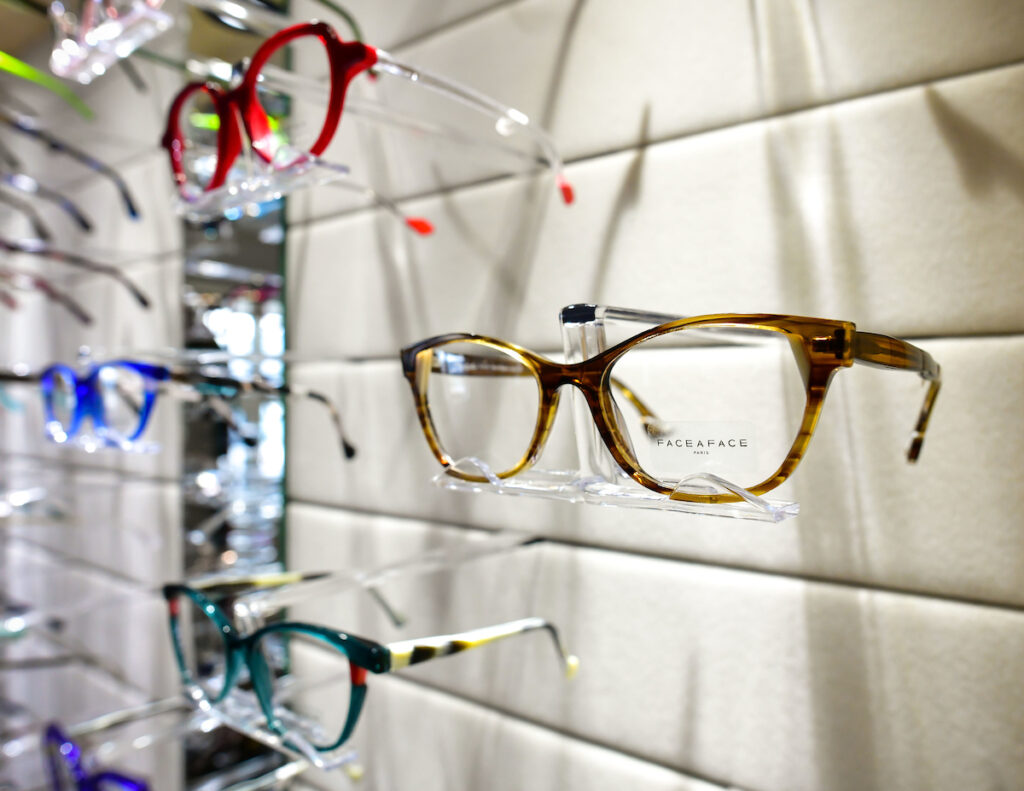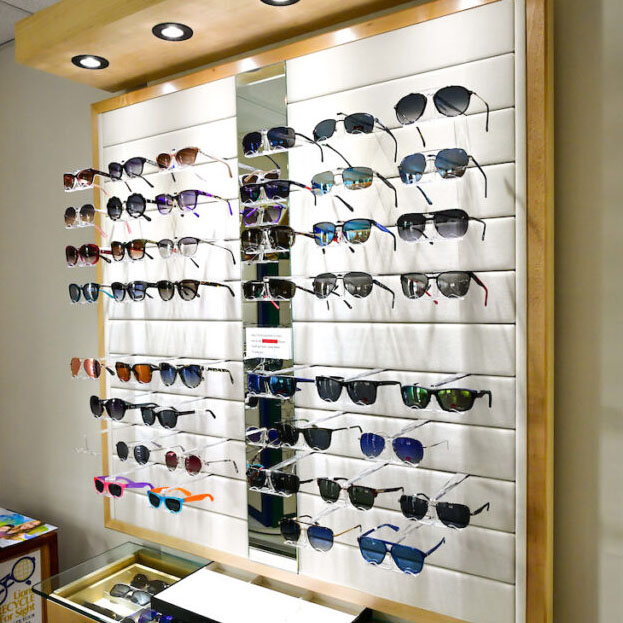 Sunglasses
Protection from ultraviolet radiation is a critical part of maintaining ocular health. Just like your skin, your eyes accumulate damage from UV exposure which can lead to pterygium formation, cataracts, or macular degeneration. Polarized lenses offer protection from the glare off of highly reflective surfaces such as water, snow, or ice. Polarized lenses work much like a Venetian blind and limit the amount of horizontal glare that can reach your eyes. These lenses are not suitable for all situations (such as looking at digital displays) and we will assist you to determine what lens options are appropriate for your UV protection needs.
Photochromatic Lenses
These are lenses that change color in response to UV exposure. This lens technology can be applied to a variety of lens materials and can enhance the versatility of your lenses to be used indoors, outdoors, daytime or nighttime. Depending on your visual needs we will discuss with you the advantages and disadvantages of photochromatic lenses. Transitions lenses are among the most well-known of the photochromatic lens manufacturers.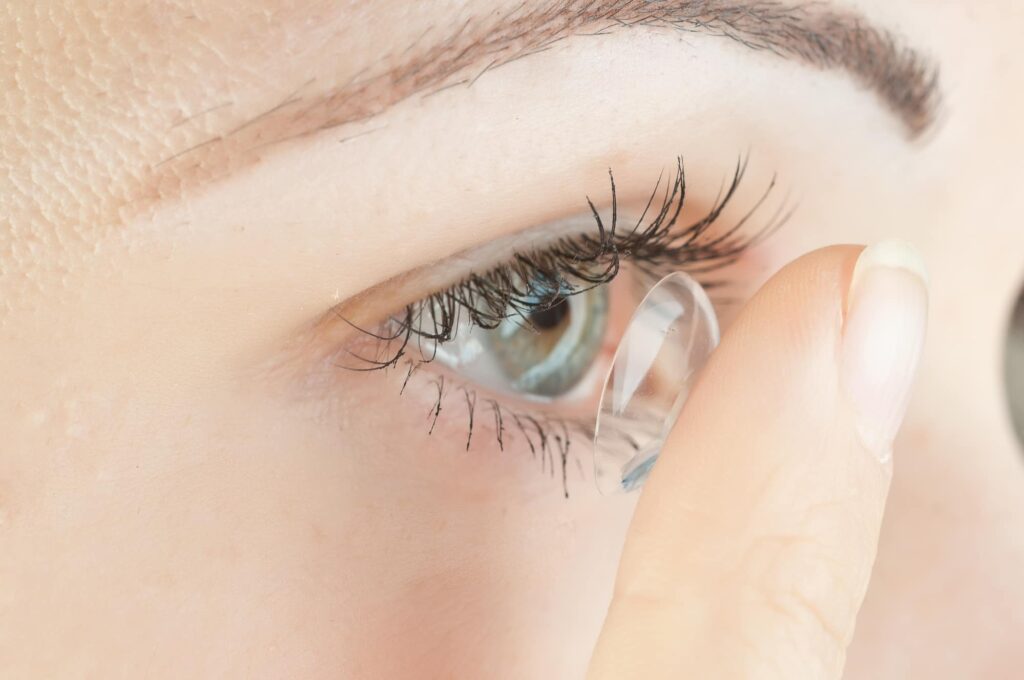 Contact Lenses
We stock Acuvue Oasys spherical contact lenses. We can order most contact lenses available on the market. For fitting purposes, we carry the following trial lenses in the office: Acuvue Oasys, Acuvue Oasys for Astigmatism, Acuvue 1 Day Oasys, Acuvue 1 Day Oasys for Astigmatism, Bausch & Lomb PureVision Multifocal, and Ciba Dailies Total1.
If you require a lens outside of standard parameters we will order a custom-made lens for you.
Our Brands of Eyewear