Comprehensive Eye Exams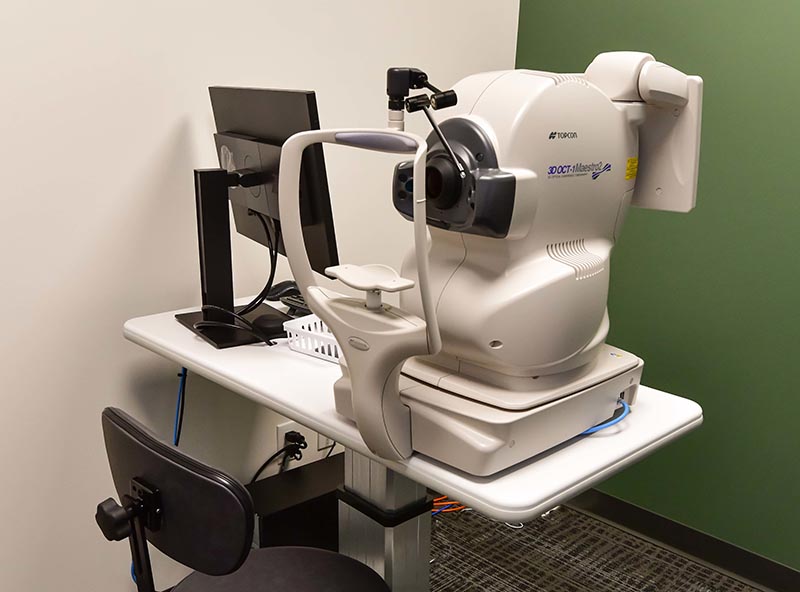 We perform thorough evaluations of all aspects of your medical history and ocular health to provide patients with their best possible vision through all stages of life. A comprehensive eye exam is recommended in the first year of life and then every 1-2 years until adulthood. For healthy adult patients, the examination is then recommended every two years. Later in life, your optometrist will determine if more frequent examinations are necessary.
Medical Eye Care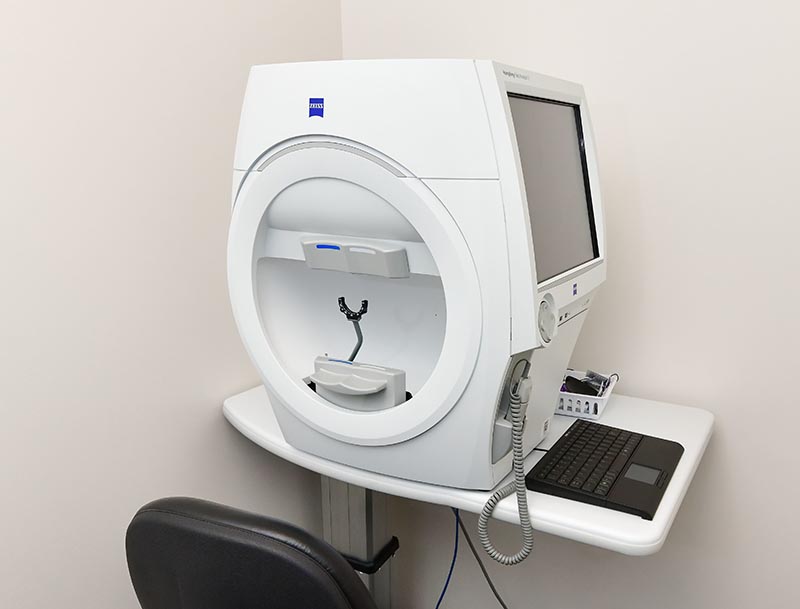 Many medical conditions are often first diagnosed during a routine eye exam and our optometrists are trained and licensed to diagnose and treat eye disease. We manage or co-manage most aspects of medical eye care for both acute and chronic ocular conditions. Our staff is trained to triage ocular emergencies to provide urgent and emergency care in a timely manner.
Medical eye exams include evaluation or monitoring of diabetes, glaucoma, macular degeneration, ocular infections or inflammation, foreign body or chemical injuries, strabismus (crossed eye) or amblyopia (lazy eye), sudden loss of vision or ocular surgery follow up. Yukon Health Care provides coverage for medical eye exams and most (but not all) ancillary testing. Yukon Health Care does not provide coverage for routine (i.e. refractive) eye care. We are able to provide OCT (retinal imaging) and Visual Field Testing in the office.
When you require eye care beyond the scope of what our optometrists can provide we will refer you to an ophthalmologist or other medical professional. There are currently three ophthalmologists who travel to Whitehorse who provide surgical and medical management of ocular conditions. The Specialist's Clinic, based out of the Whitehorse General Hospital, provides general ophthalmology services including cataract surgery, inor laser procedures, and treatment of Macular Degeneration. In certain situations, you may require an urgent referral outside for emergency eye care. This will be coordinated with your family doctor or the emergency department at WGH.
If you are interested in refractive surgery (LASIK, PRK, Refractive Lens Exchange (RLE), Implantable Contact Lens (ICL), etc.) we can determine if you are a suitable candidate for consideration of surgery and provide a referral to an appropriate clinic.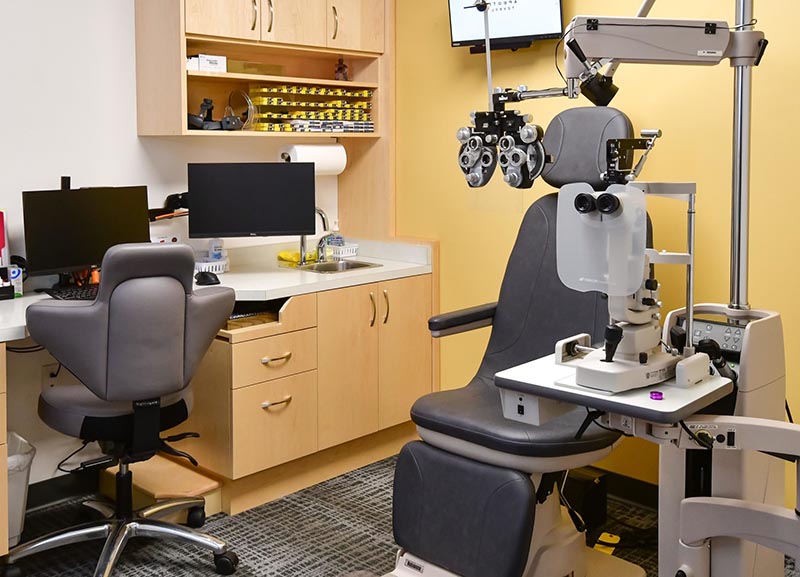 We fit many types of contact lenses including soft contact lenses, toric lenses, bifocal or multifocal lenses, and gas permeable lenses. Depending on your visual needs, we will discuss all of your contact lens options and determine with you if you are a suitable contact lens candidate. Contact lens fittings and evaluations are services provided above and beyond comprehensive eye exams. Fitting fees typically include trial lenses and all follow-up appointments required to complete a contact fitting.
All of our trained staff will assist you with frame and lens selection that best suits your visual, lifestyle, and fashion needs. We perform frame and lens adjustments and minor repairs.

We direct bill most major third party insurance providers. Please bring your valid insurance card to your appointment.
Non-Insured Health Benefits (NIHB) for First Nations
We provide vision care products and services for first nations and Inuit with non-insured health benefits (NIHB). Please contact our office with your status number to allow time for prior approval for your appointment.