Dr. Fraser Gray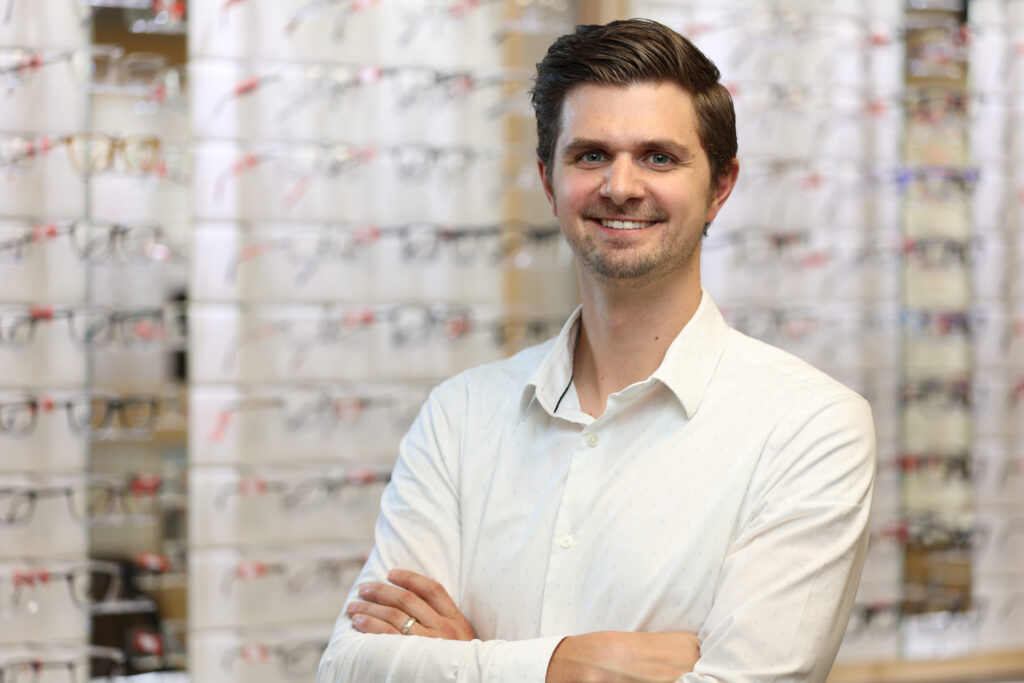 Born and raised in Whitehorse, Dr. Gray is a proud fourth generation Yukoner and dedicated to providing exceptional eye care to the community. He earned his BSc with honours in physiology at the University of Alberta in 2011, and his Doctor of Optometry from the Illinois College of Optometry in 2016. Upon graduation, he returned back home and gained 6+ years of experience as an associate doctor. He holds hospital privileges at the Whitehorse General Hospital.
Dr. Gray takes a personalized approach to patient care, taking the time to listen to his patients' concerns and answering any questions they may have. He believes that clear communication and patient education are key to maintaining good eye health and preventing future issues. He will create a comfortable and welcoming environment for his patients, where they can receive the highest quality of care.
Outside of the clinic, he enjoys spending time with his wife and daughter exploring the beautiful outdoors the Yukon offers. He looks forward to meeting you and helping you see the world more clearly.
Dr. David Rach
Born in Winnipeg and raised in rural Manitoba, he received his BSc (Biology) from the University of Winnipeg in 1999 and his Doctor of Optometry from the Southern College of Optometry in Memphis, Tennessee in 2003. As part of his education, he completed clinical internships in Bethel, Alaska, and Fernandina Beach, Florida.
Upon graduation, he worked for three years in Devils Lake, North Dakota. In 2006, Dr. Rach and his family moved to the Yukon. After working as an associate, he purchased the practice and re-branded it as Polar Eyes Optometry in February 2007 and expanded into a new location just three years later. In 2021, the clinic again expanded and moved to its current location.
Dr. Rach holds hospital privileges at the Whitehorse General Hospital. Dr. Rach has been a proponent of expanding optometry's role in providing medical eye care to all Yukoners.
In his free time, he enjoys spending time in the Yukon outdoors fishing and hunting as well as capturing outdoor photography. He has been fortunate to represent the Yukon on two occasions curling in the Brier.
Dr. Jared Zeeben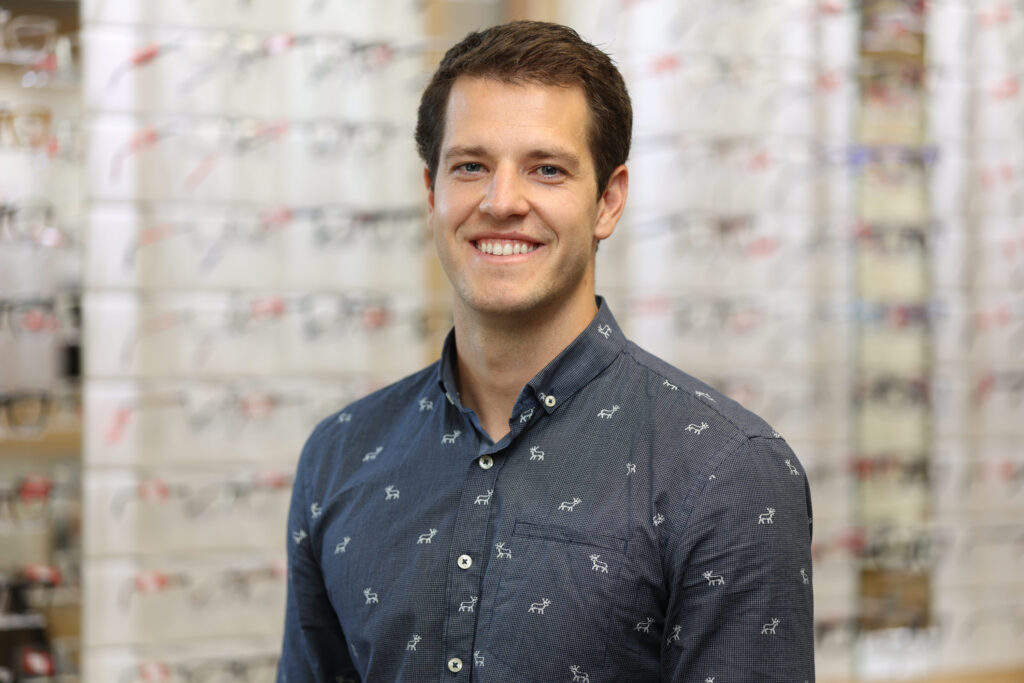 Dr. Zeeben grew up in the prairie provinces spending time in Regina, Winnipeg, and Calgary. He completed his Bachelor of Science at the University of Calgary before moving to Waterloo, Ontario where he received his Doctor of Optometry degree.
Dr. Zeeben has been practicing in the Yukon since 2019, and he holds hospital privileges at the Whitehorse General Hospital.
In his spare time, you can find Dr. Zeeben hiking, traveling or playing just about any sport. Dr. Zeeben has family ties to the Yukon and looks forward to providing Yukoners with their eye-care needs.